---
Quote:
Originally Posted by DOC BILL
Definately a must see show and I'm so glad I got to see the first show because there were some special moments in that show that may or may not be repeated like the initial standing ovation and her tearful show of emotion at times. I absoultely loved it and am so proud of her for being able to put it all together as she did. Likely without Carrie we might not have seen her sing live again from the sounds of it. Regardless, see the show if you can-I promis you won't regret it! I'd love to see it again tonight but unfortunately I have this 26.2 mile trek I have to do!! Doc
Yep. I've grown to appreciate Carrie Ann more and more as the years rolled by. I hope somebody does something as good for her, as she has done for those who benefit from great music and entertainment.
Good luck on your marathon Bill. Got to be quite a sacrifice, to give up a 2nd viewing of the ST show, to pound along on 26 + miles of pavement. The runners high helps. And the good health keeps the constructive productivity going strong. I'm getting closer to 70 now, but I still like to do my 3 mile run 2 or 3 times a week.
| | |
| --- | --- |
| cbspock | 12-02-2012 08:32 PM |
---
Great pics Jazz
---
Quote:
Originally Posted by jen
I made it home safely...the show was beyond amazing!!
I was wondering how Shania would do this live show because she always interacts with fans in her concerts. Vegas shows are not known for that and that is Shania's specialty. Vegas is also not known for fans rising to their feet during performances. I am in total agreement with Robin Leach's twitter comment of the show..." Shania's show sets new standards and everyone needs to kick it up a notch". Shania not only did Vegas style glitz and glamour theatrical show but she also kept her concert vibe, including fan interaction!! Fans were rising to their feet and security was asking them to sit down lol but in the end fans won out!!


I'm so happy I went to the first show because yes we got a chance to see her emotions and hear what this all means to her. From the standing ovation, to the loooong talk (loved, especially after losing my mother 2 yrs ago) about her mother and the campfire story, and then to the last ovation during MIFLAW.


Another highlight was meeting up with all of you and meeting other fans from around the world. I kept talking to everyone lol to get stories of how far they traveled...too cool!


Then the best highlight, while I didn't pay the extra $190 to go into SKC event I was able to stay outside waiting for my friends and in the process of doing so got to see and talked to Shania briefly as she was jogging to her next event. Me and 2 others were outside talking and here comes Shania with security, husband, entourage!! She acknowledged us with a friendly wave and warm smile...So of course i asked her if she tired and wants us to carry her..lol she laughs and said no I think I got it for now. We told her we enjoyed the show and she said Thank You and poof was gone!lol


Then after, I went inside and still got to talk to my friends and catch up and chat about the show...amazing time!!
Great reportage, Jen. Glad to see it. Surprised you're home already.
Bob
| | |
| --- | --- |
| talkalot24 | 12-02-2012 09:33 PM |
---
Spock -- I almost didn't recognize you!
| | |
| --- | --- |
| In your heart.. | 12-02-2012 11:44 PM |
---
wow looks all amazing !! I don't wanna read all details since I'm going there on Friday 13th :) This will be my first Shania concert, I'm so anxious! I have been trying to imagine that moment for the last 15 years, and I hope to not be so emotional and start crying haha
I'm travelling from Argentina, long trip but sure it's the dream of my life!! I hope to meet some fans there on 13 or 14th..yeah one show was not enough after so many years :)
| | |
| --- | --- |
| cbspock | 12-03-2012 12:55 AM |
---
I've lost over 110 pounds lol


-Chris
| | |
| --- | --- |
| talkalot24 | 12-03-2012 12:57 AM |
---
That's amazing! Congrats to you!!!
| | |
| --- | --- |
| cbspock | 12-03-2012 12:58 AM |
---
Show #2 was better then 1. She was more relaxed the band and Shania just let everything hang out. She had a lot more fun tonight.

-Chris
| | |
| --- | --- |
| cbspock | 12-03-2012 01:10 AM |
---
When I lived in NY. The Times was known as the paper not even worthy enough to wrap fish in.

-Chris
---
More @
http://s15.photobucket.com/albums/a...0Can/?start=all
Bianca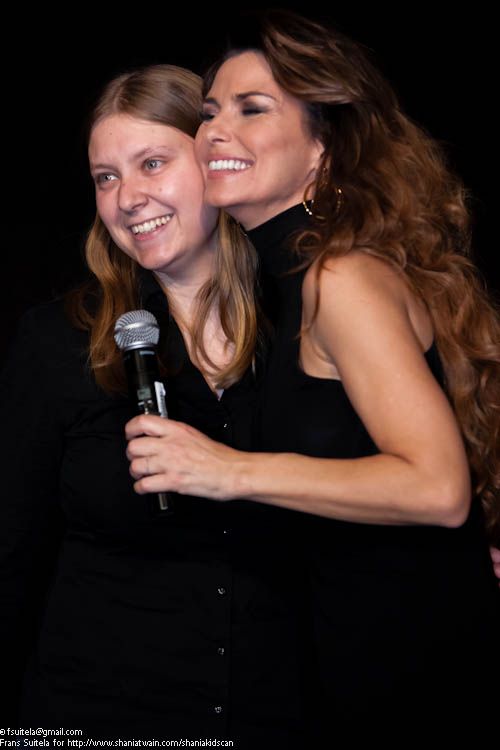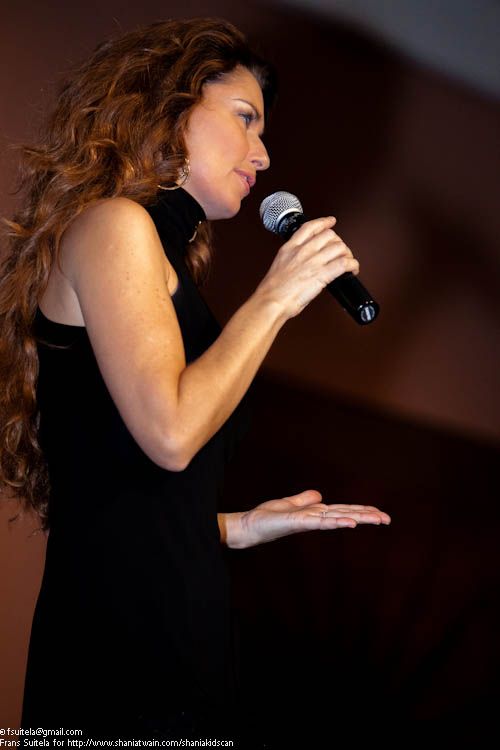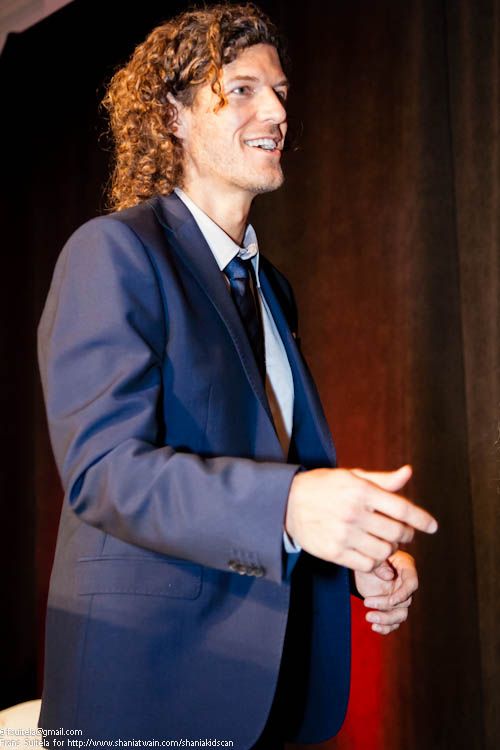 All times are GMT -5. The time now is

02:00 PM

.
Powered by: vBulletin Version 3.0.8
Copyright ©2000 - 2020, Jelsoft Enterprises Ltd.