---
Quote:
Originally Posted by cbspock
The channel 3 video does not play :(
There is no video YET, be optimistic...and it will be there once they get footage of the event maybe? ;)
| | |
| --- | --- |
| tarrant | 11-16-2005 08:56 AM |
---
Order Of Canada For Shania

Shania Twain Get the Order of Canada Nod
According to a Canadian papers Shania is one of 43 recipients of the Order of Canada. It is Canada' s highest civilian honour which Will be given Friday, November 18th. The Order of Canada was established in 1967 to recognize outstanding achievement and service in various fields of human endeavour. Congratulations to our Shania.
---
Order of Canada

CBC News Online | May 14, 2004
The Order of Canada is awarded to Canadians who have made a recognizable difference to the country. The honour, which is the highest in Canada, was established in 1967 to recognize extraordinary Canadians and their extraordinary achievements. In total, the Order has been presented to more than 4,000 people.
A diverse group of Canadians known as the advisory council selects the recipients twice a year. The Governor General presents the insignias to honorees during two different ceremonies each year. The insignias vary according to the recipient's level of honour. The three different levels in order from lowest to highest are: Member, Officer and Companion.
Members of the Order have made an exceptional contribution to Canadians at a local or regional level. For instance, Sarah Anala became a member in 1996 for counselling offenders and their families in the Inuit, Mi'kmaq and Maliseet communities. Up to 136 members may be appointed each year.
Officers of the Order have shown an outstanding level of talent and service to Canadians. Rex Harrington became an officer this year for his extensive contribution as a principal dancer of the National Ballet of Canada. Up to 64 officers may be appointed each year.
Companions of the Order have shown Canada the most exceptional achievements — of national or international significance. In 1987, Rick Hansen became a companion of the Order for his world tour, in which he raised funds for people with disabilities. Up to 15 companions may be appointed each year.
http://www.cbc.ca/news/background/orderofcanada/
---
The picture Dax posted is the Members of Order of Canada, not what Shania will receive.
| | |
| --- | --- |
| cbspock | 11-16-2005 10:05 AM |
---
I will have to change that on my site tonight.


-Chris
| | |
| --- | --- |
| STrocks2005 | 11-16-2005 10:14 AM |
---
Just when I thought I couldn't be more proud of her. Makes me even more proud to be Canadian too, seeing the country award such an honor to such a deserving person.
| | |
| --- | --- |
| cbspock | 11-16-2005 10:34 AM |
---
So is it going to be presented to "Shania Twain" or "Eilleen Lange"???


-Chris
| | |
| --- | --- |
| Raider | 11-16-2005 11:22 AM |
---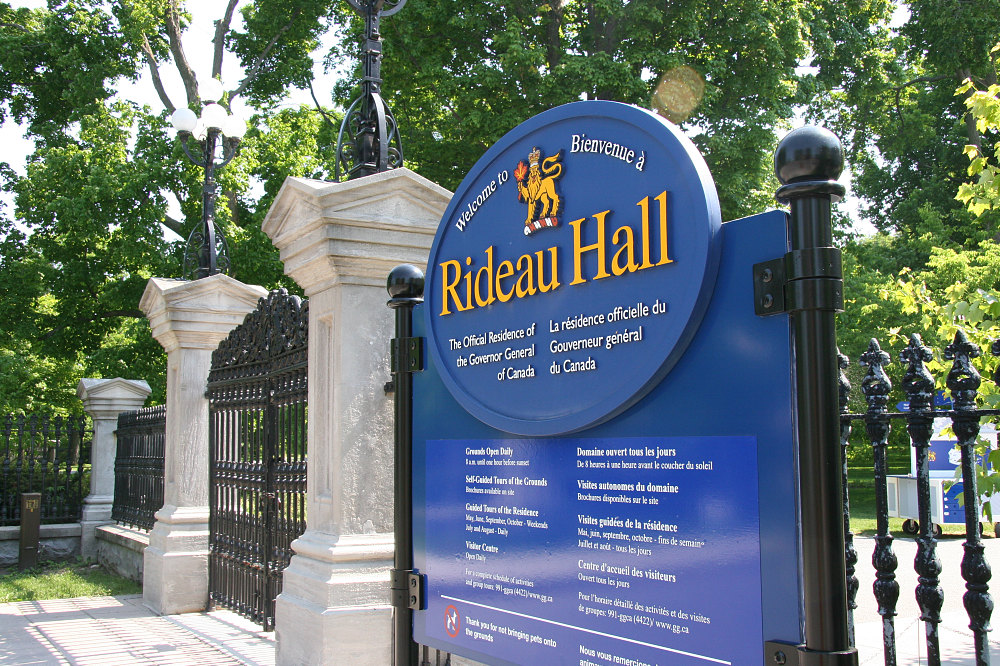 | | |
| --- | --- |
| Steve F | 11-16-2005 12:13 PM |
---
Quote:
Originally Posted by corran
Yes Loonie, If anyone deserves this award it would be Shania as she has truly worked her entire life to be a representative of Canada in addition to her singing...And Shania until today continues to support hungry children in both Cananda and America to her credit....

Benjamin :) :giggy:
I'm with you Cheryl and Benjamin. Shania has done her Country a great service over the years just being herself and utilizing her wonderful God-given talents for the good of the world. No wonder Canada is proud of her efforts. I also thought Chris was observant in that will she get this as Eilleen, or Shania? It would seem to me that Eilleen would be the logical choice, it is her given name, yet still she is getting the award for being Shania as well. :confused: :HA I am also curious to see what the medal will look like since it has been said it won't be the one dax posted. :)
Steve
---
http://www.cbc.ca/story/canada/nati...wain051116.html
A picture of her in the gold dress accompanies the article...
Singer Twain to join Order of Canada
Last Updated Wed, 16 Nov 2005 08:24:41 EST
CBC News
Country music superstar Shania Twain has been added to the list of honourees at an Order of Canada ceremony in Ottawa on Friday.
INDEPTH: Order of Canada
Shania Twain at the Country Music Association Awards in New York, Tuesday, Nov. 15. (AP Photo/Peter Morgan)
Gov. Gen. Michaëlle Jean will invest Twain, a native of Timmins, Ont., as an officer in the prestigious order, which recognizes contributions to Canadian culture and society.
The order has three levels: companion, officer and member.
Jean's office cited the singer's "rags-to-riches story" as it praised her efforts to lessen child hunger through school breakfast programs and support for food banks.
Twain's name was announced Tuesday, the same day she was a presenter for the Country Music Awards in New York.
| | |
| --- | --- |
| Rufus | 11-16-2005 03:32 PM |
---
congrats to shania! awesome honor for sure! cool looking medals too. :SN
| | |
| --- | --- |
| STrocks2005 | 11-16-2005 04:42 PM |
---
I am assuming this will be carried on CBC Newsworld at the very least...but anyone know for certain?
---
Quote:
Originally Posted by STrocks2005
I am assuming this will be carried on CBC Newsworld at the very least...but anyone know for certain?
Channel 3 News in Timmins will be taping the Parliamentary Channel Friday morning (the only TV channel to carry the whole ceremony), to get video of Shania getting her award. They'll try to put it on the web that night, and into the weekend.
THANKS CORINNA for the INFO!!! :Bthumb :clap So fans will be able to see a short clip of Shania at the ceremony online.. :giggy:
---
Everyone seems to be covering this story.. Makes you feel all warm and fuzzy inside..... What a great thing to happen :Bthumb

Country singer Shania Twain to receive Order of Canada

OTTAWA (AFP) - Singer Shania Twain will become an officer of the Order of Canada during a ceremony in Ottawa, receiving the country's highest honour for outstanding achievement and service.

The Canadian superstar's "rags-to-riches story" has become legendary, Governor General Michaelle Jean said in a statement announcing the award.

"From small-town Ontario to the pinnacle of the entertainment industry, her journey has inspired countless other emerging musicians," Jean said.

"Although impoverished materially as a child, she was instilled with a strong sense of pride by her family. Even then, music played an important role in her day-to-day life," the governor general said. "Today, she enjoys enormous success, yet she remains true to her roots."

Twain will be one of 43 people -- including former politicians, architects, businessmen, scientists and speedskater Catriona Le May Doan -- to be presented the honour by the governor general.

The award also recognizes Twain's support for a number of food distribution agencies and school breakfast programs that aim to eliminate child hunger.

they all seem to have that beautiful Pic from last night... :BigLove
| | |
| --- | --- |
| corran | 11-16-2005 05:53 PM |
---
Shania is certainly on a roll this month and especially that "Order of Canada Award" that she just won...I am glad that Canada is bestowing such an honor on her...I know that Shania will love his award and probably keep it...I bet she is thinking...Jee Mom and Dad if only you could see me now!

Benjamin :giggy: :)
All times are GMT -5. The time now is

09:50 AM

.
Powered by: vBulletin Version 3.0.8
Copyright ©2000 - 2020, Jelsoft Enterprises Ltd.